The #telluridemountainschool Freeride Committee is back from their trip to Jackson. Students based out of the Teton Science School for three days, where they practiced honing their backcountry skills, including skinning Snow King and touring in Grand Teton National Park.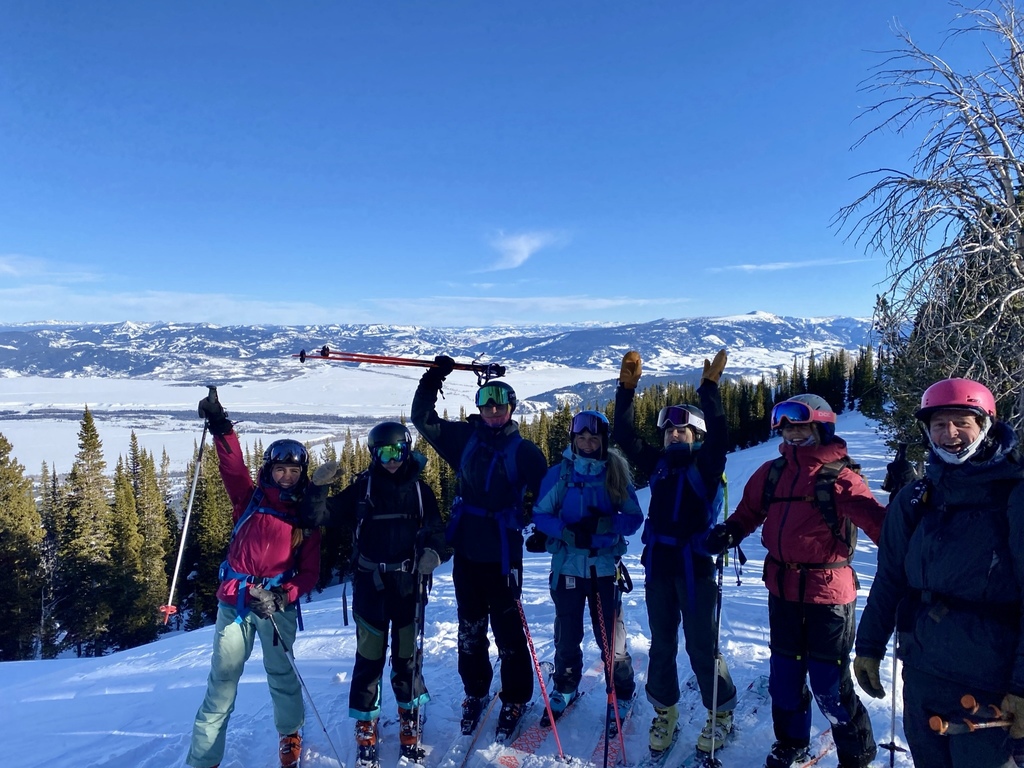 Congratulations to this week's "Work Hard, Play Hard" award, recipient! This student demonstrates a positive attitude in and out of the classroom. He consistently goes out of his way to help his friends and teachers, and he has a genuine love of learning, whether it's research projects, division problems, or writing stories. He also brings the "stoke" to the mountain, ice rink, or sled hill! Way to go! #telluridemountainschool #workhardplayhard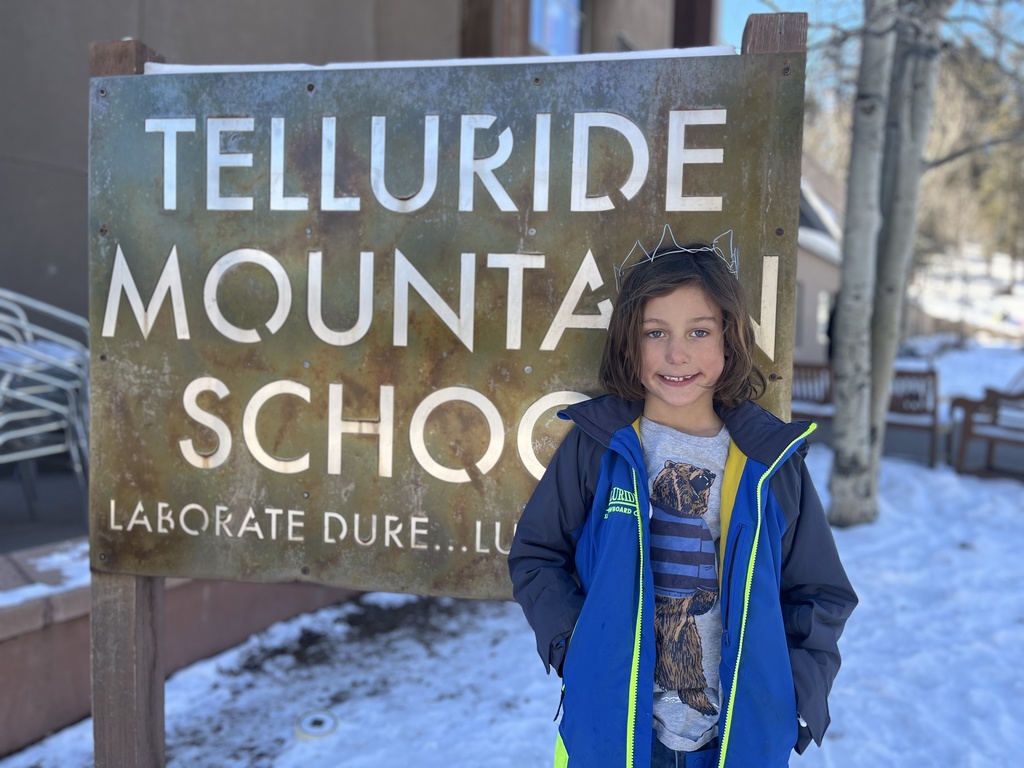 We're super excited to congratulate 2010 TMS Alum, Hagen Kearney, on his 2nd stint to the Winter Olympics! Go Hagen!!!! #teamhagen #olympics #telluridemountainschool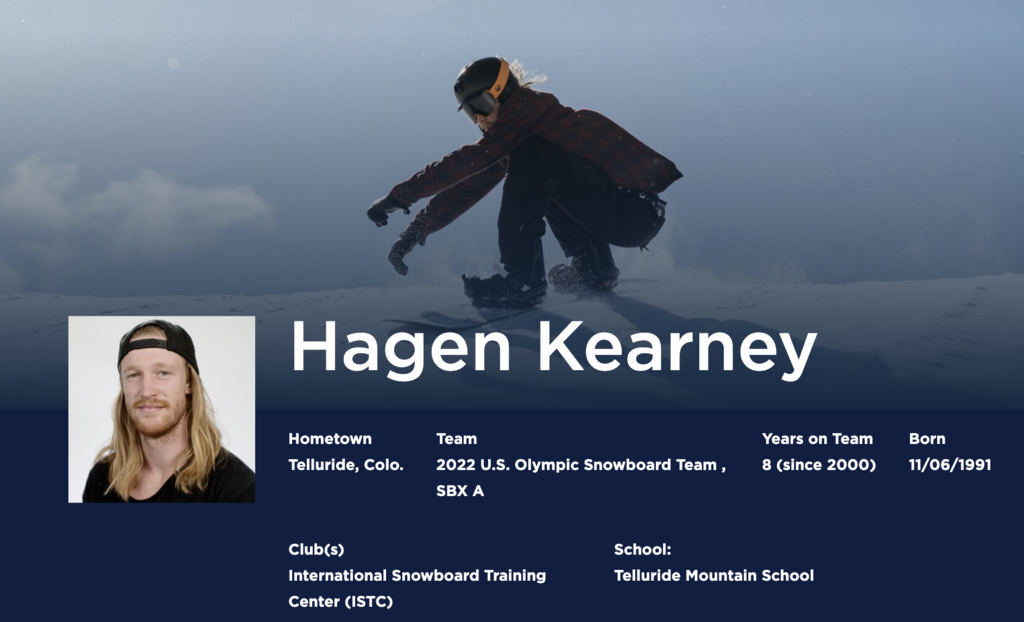 Why did the Roman Empire fall? Upper school students use arrow diagrams to try and determine some of the causes and factors that led to the fall of one of the greatest and most influential civilizations in the world.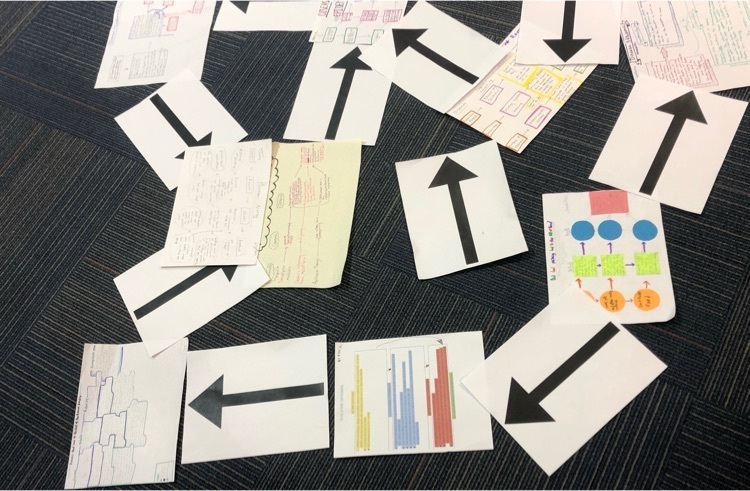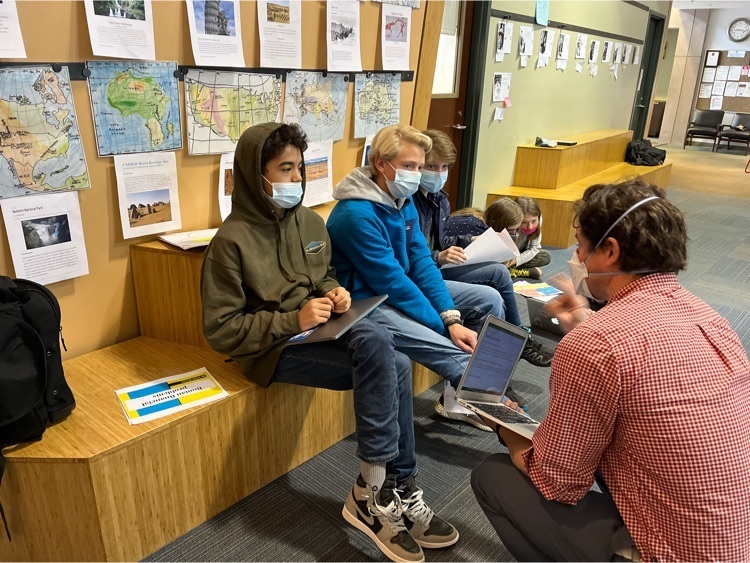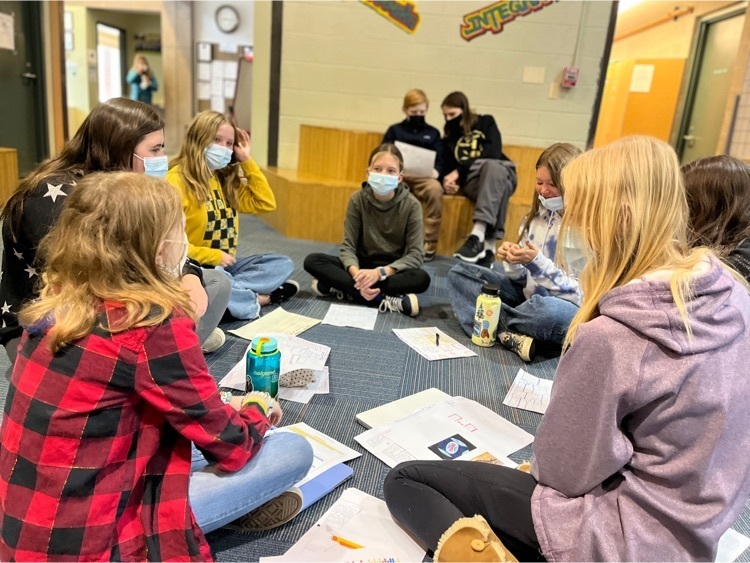 Today is gear check! Tomorrow the Free Ride Committee departs for Jackson Hole for the weekend. Students will spend time with the Teton Science School deepening their knowledge of snow safety and backcountry touring.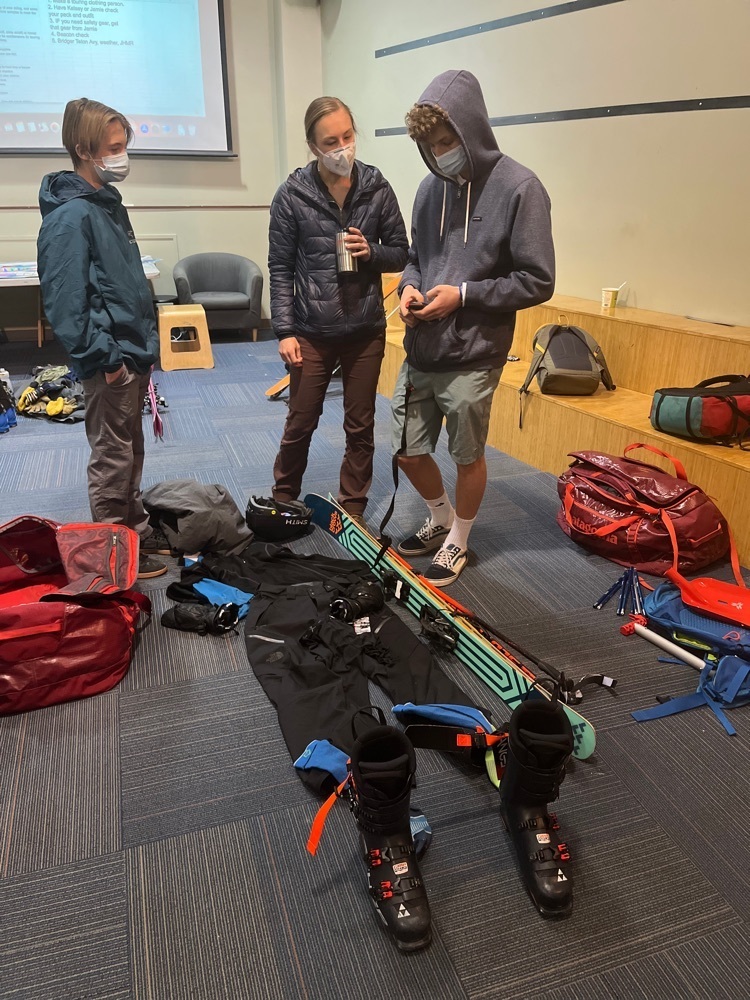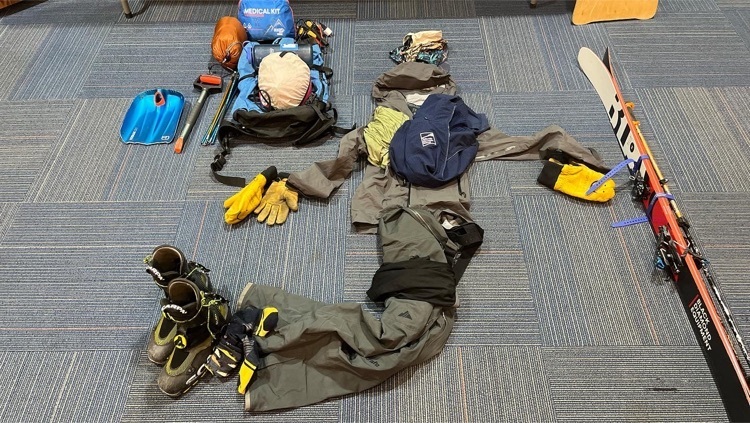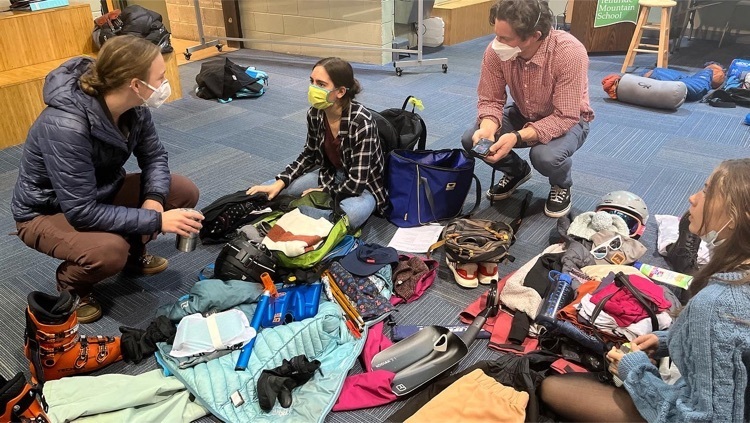 Fun times skiing with the #montessori students on the magic carpet!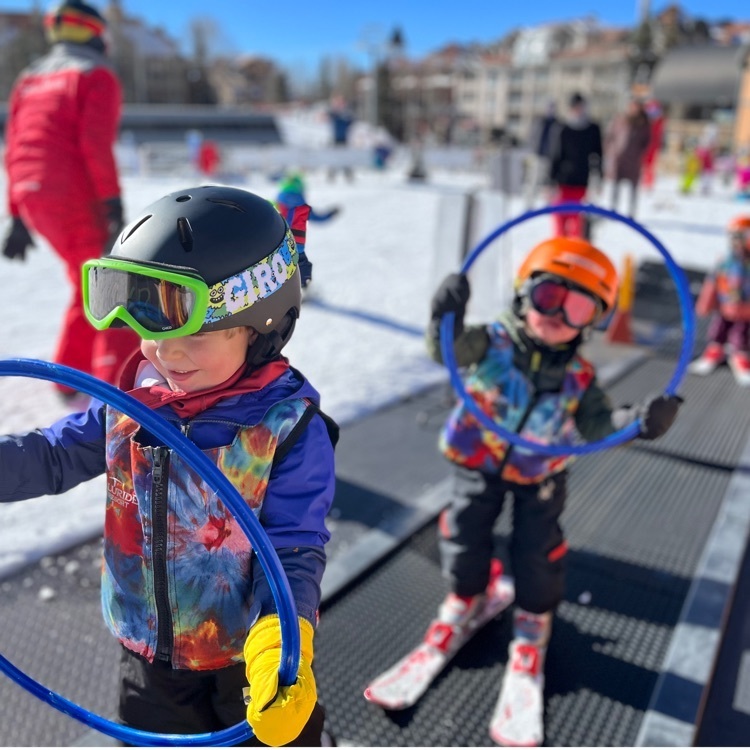 Congratulations to this week's "Work Hard, Play Hard" recipients! #telluridemountainschool #workhardplayhard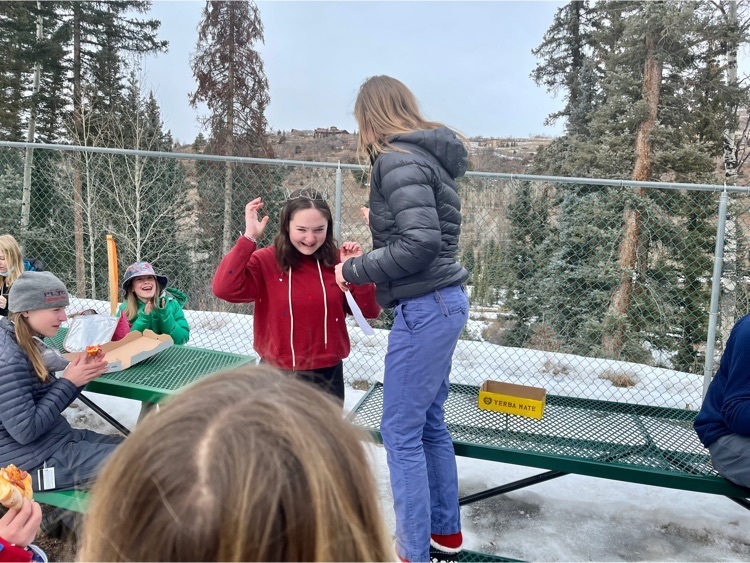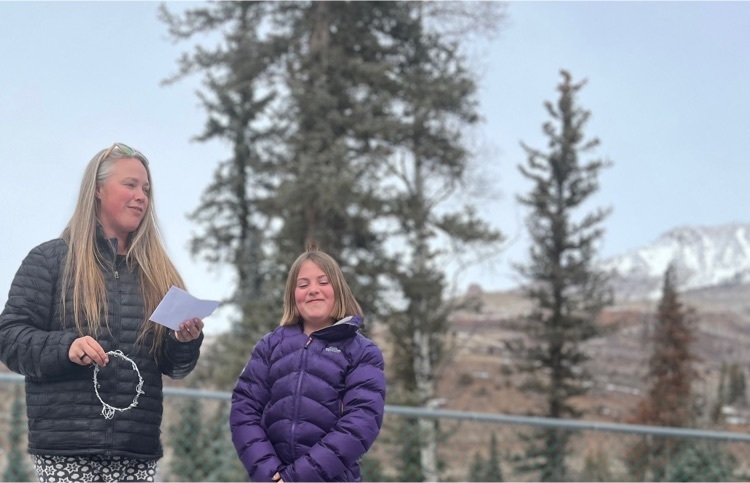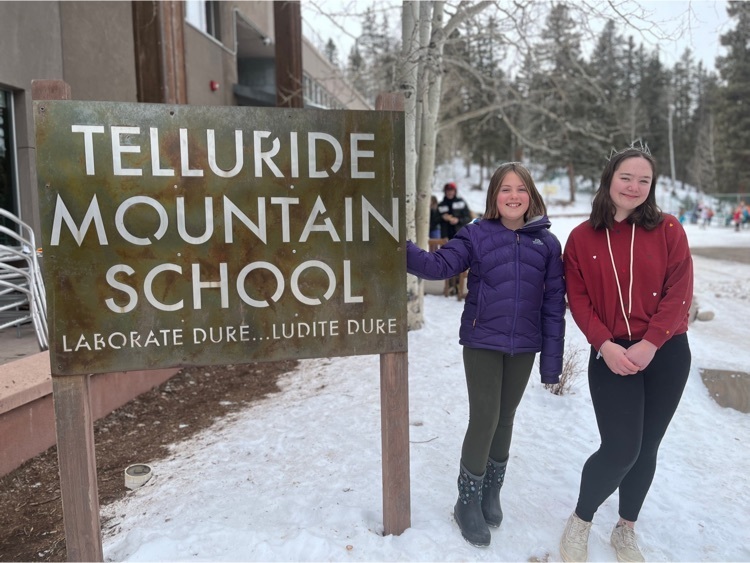 Aerial snowmen by the first and second-grade students. #telluridemountainschool

In celebration of MLK, students participated in an all-school art project.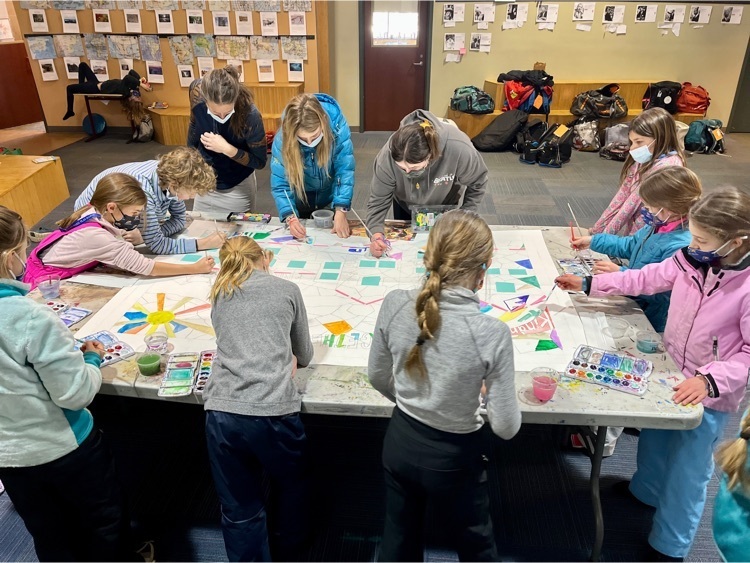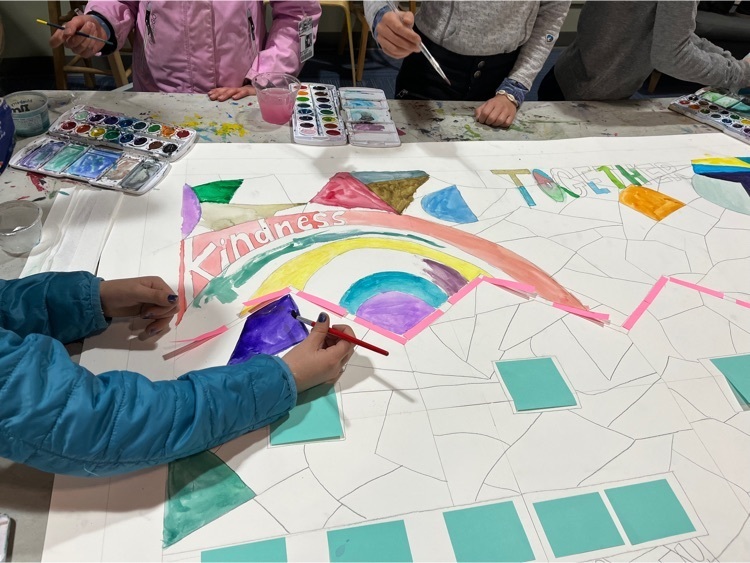 The #Montessori students are learning about mammals. Everyone brought in their favorite mammal for Show-and-Tell today! #telluridemountainschool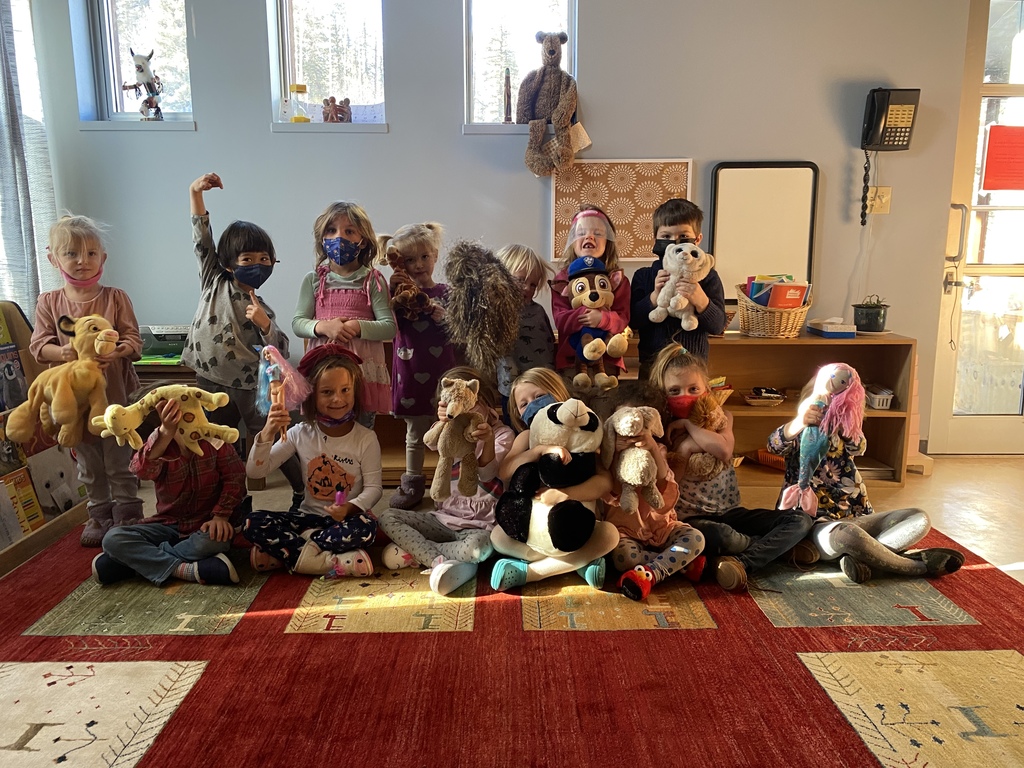 Math is more fun when it's tangible! First and second-grade students practiced solving long division math problems today. #mathisfun #telluridemountainschool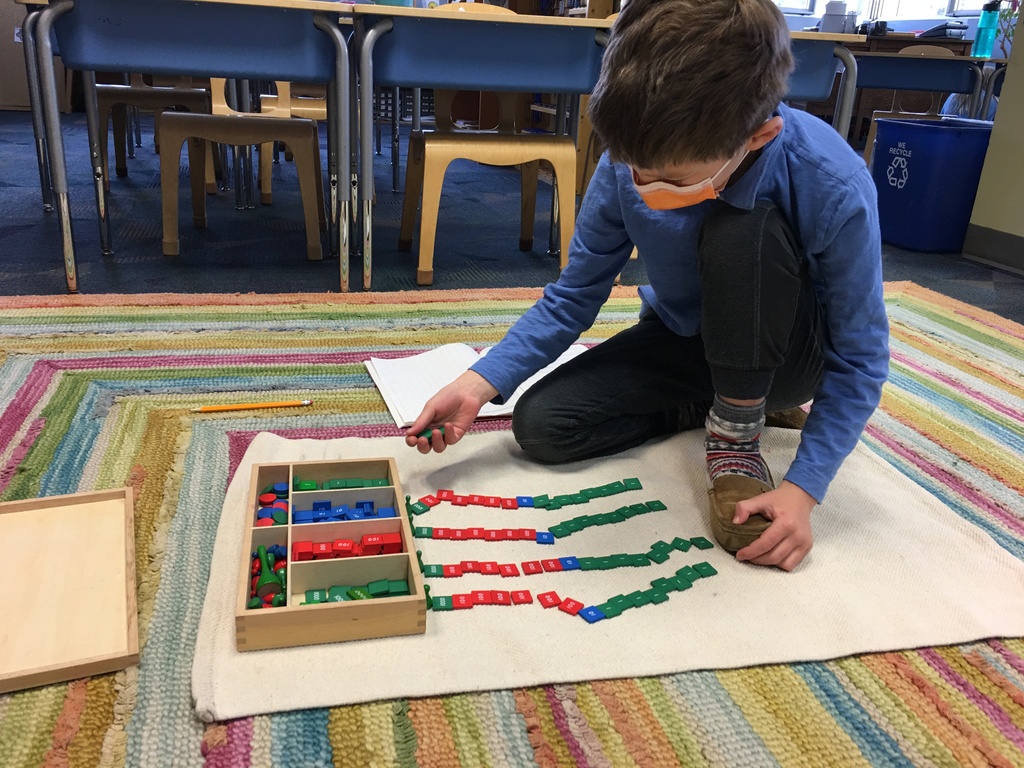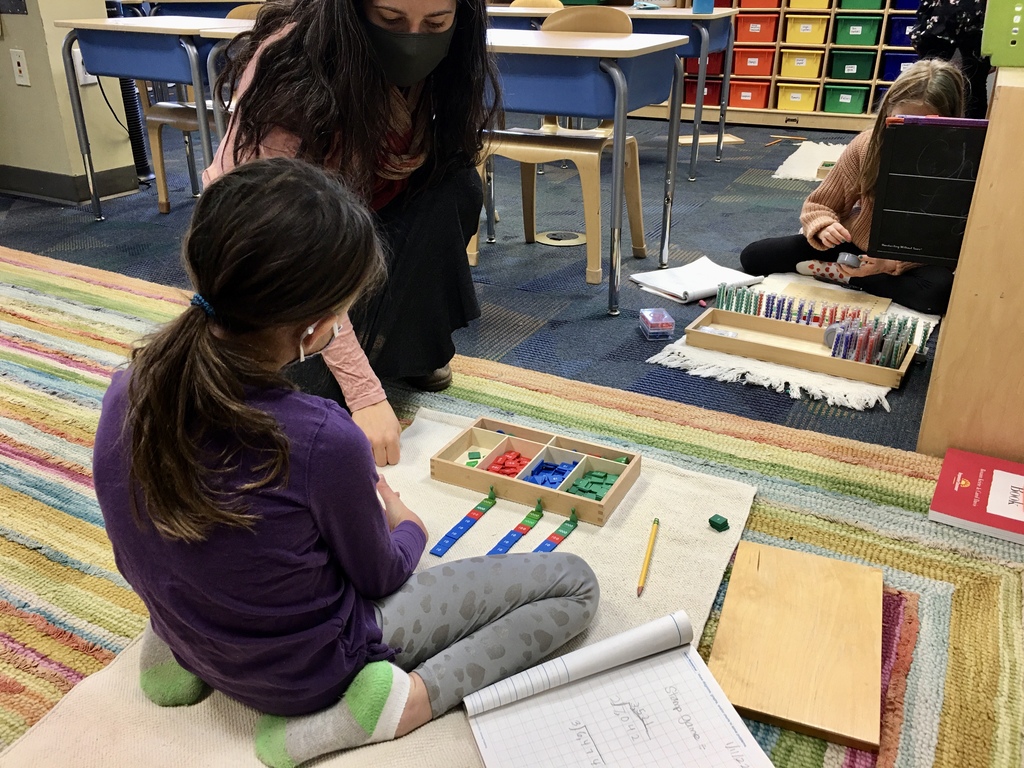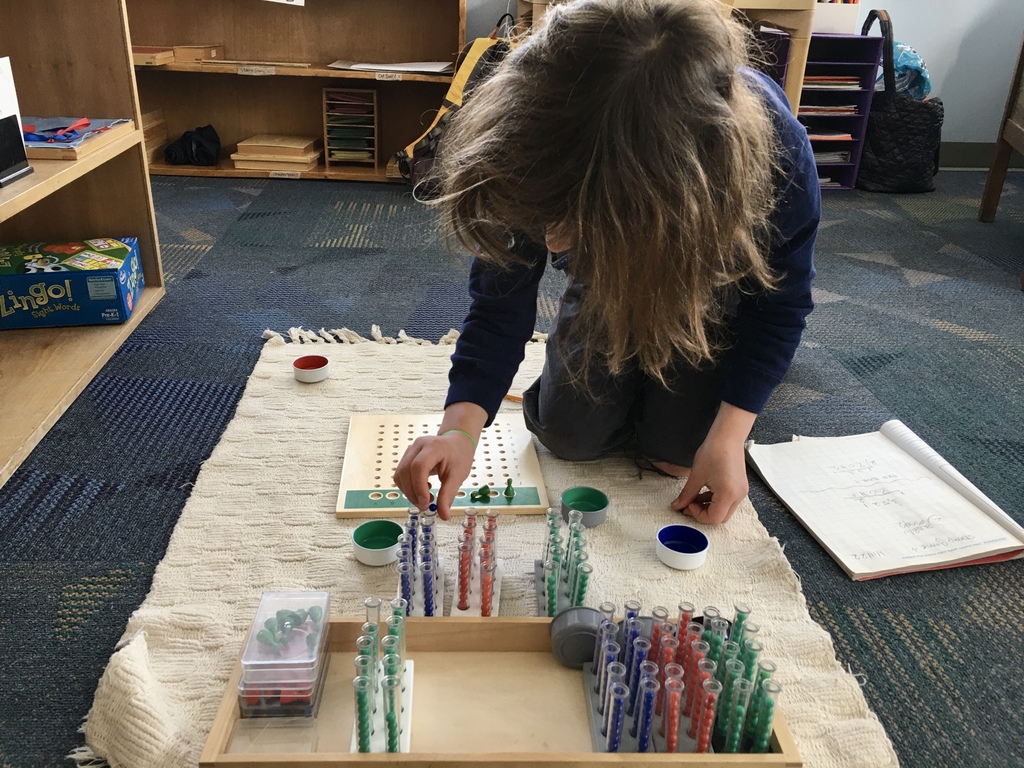 Lower school students began a favorite writing unit, Painting the Sky! Students create watercolor paintings of different times of day and then write about each piece. A beautiful outlet for the student's creative sides! #telluridemountainschool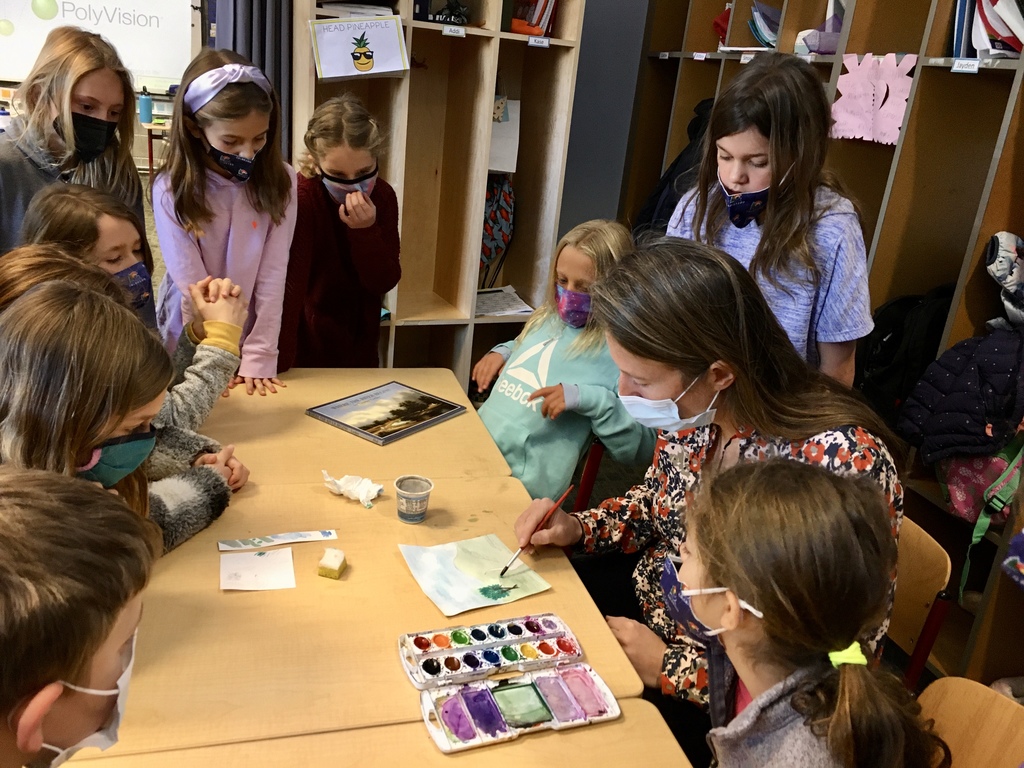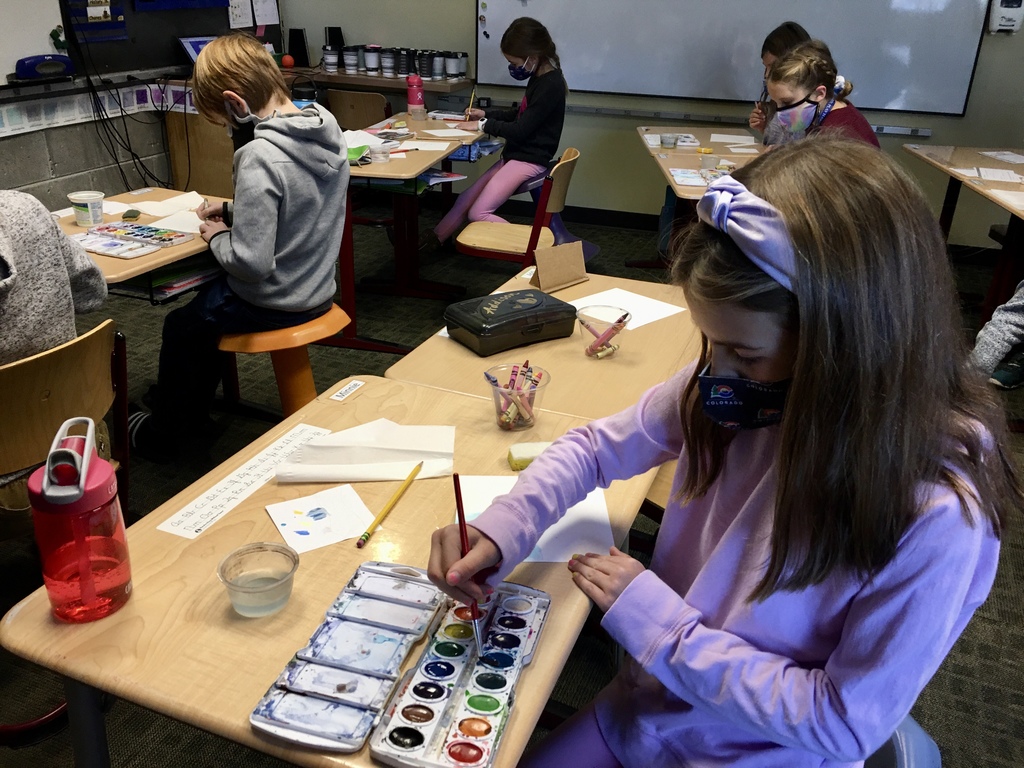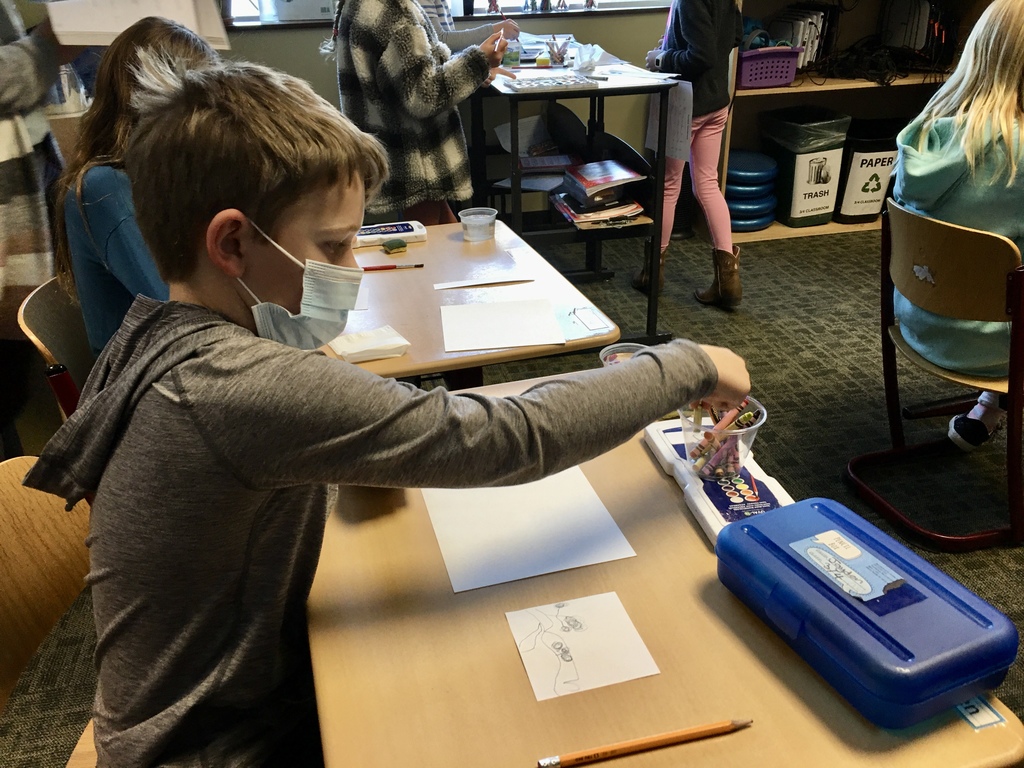 In true Telluride Mountain School fashion, upper school students opened Mountain Quail for the year! A great way to start the weekend! #telluridemountainschool #skipe

Ski P.E. dismissal for grades 3-12 will now happen at Carhenge at 4:00 Wednesday-Friday. Additionally, please reference this diagram to ensure you follow the appropriate traffic pattern when picking up your student(s).

If you're working on battling the holiday bulge, building a snow person may not be your best bet, but it's better than nothing! In science class TMS students determined that it takes around 117,000 joules to make a snow person which translates to only about 30 calories. #telluridemountainschool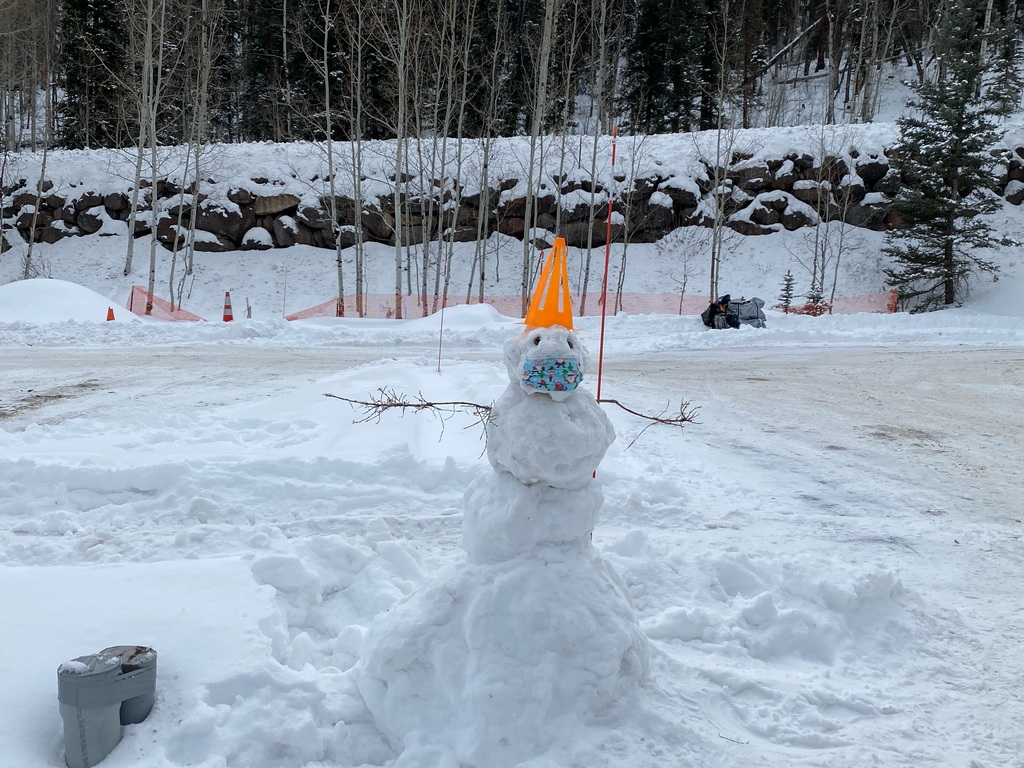 Lower school creating some holiday cheer in art class #telluridemountainschool #art #snowflake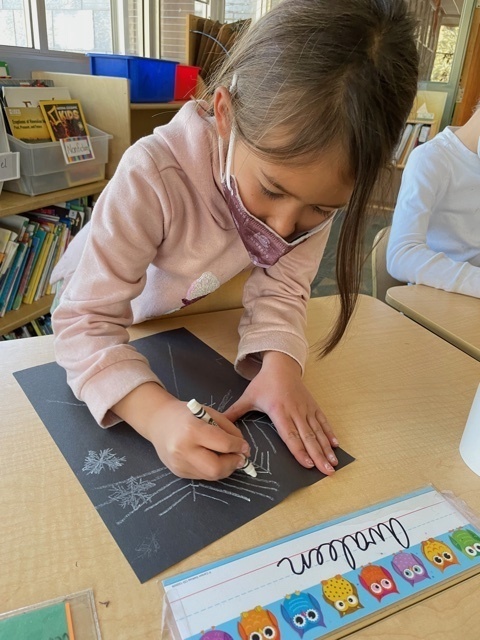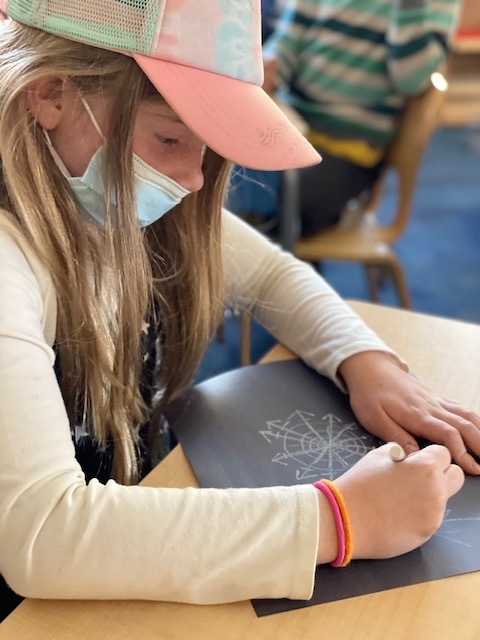 In a culminating unit in physics, students put a holiday twist on a classic egg drop challenge. Students designed different gift packaging to see if an egg would withstand the impact of a two-story drop. #telluridemountainschool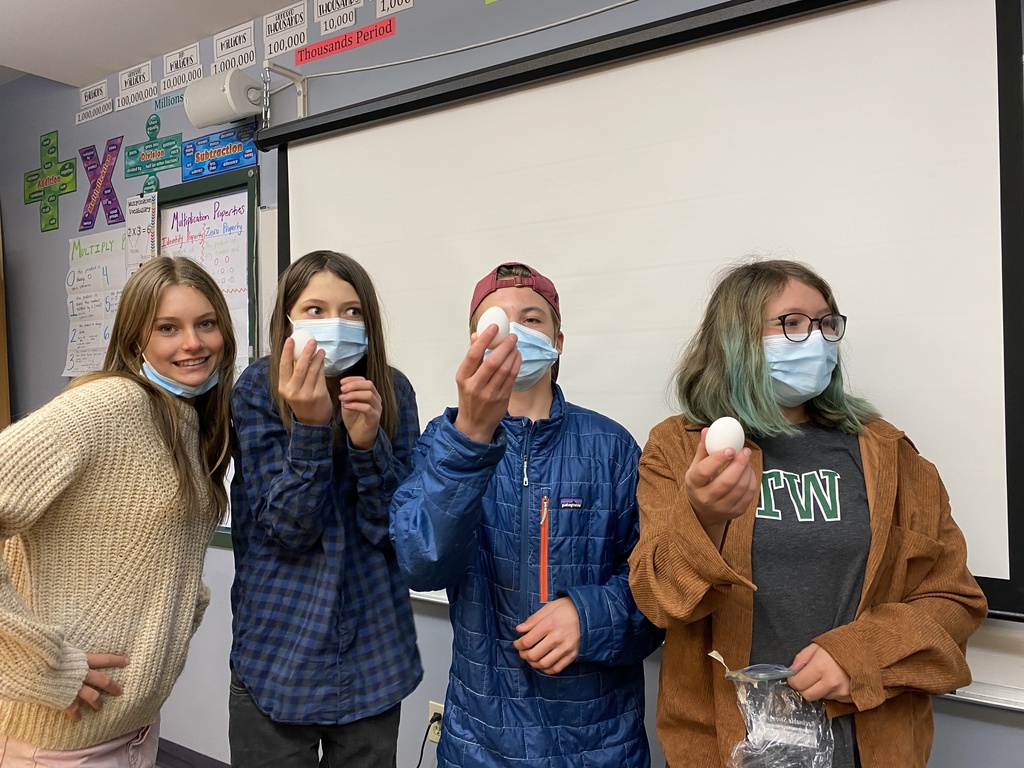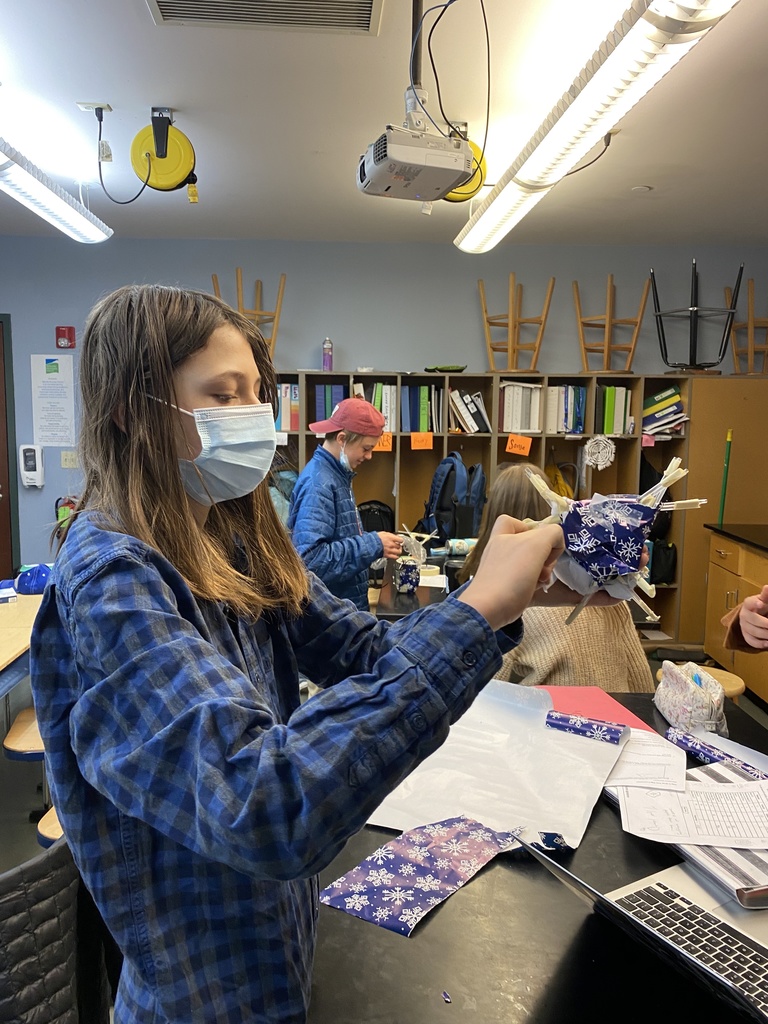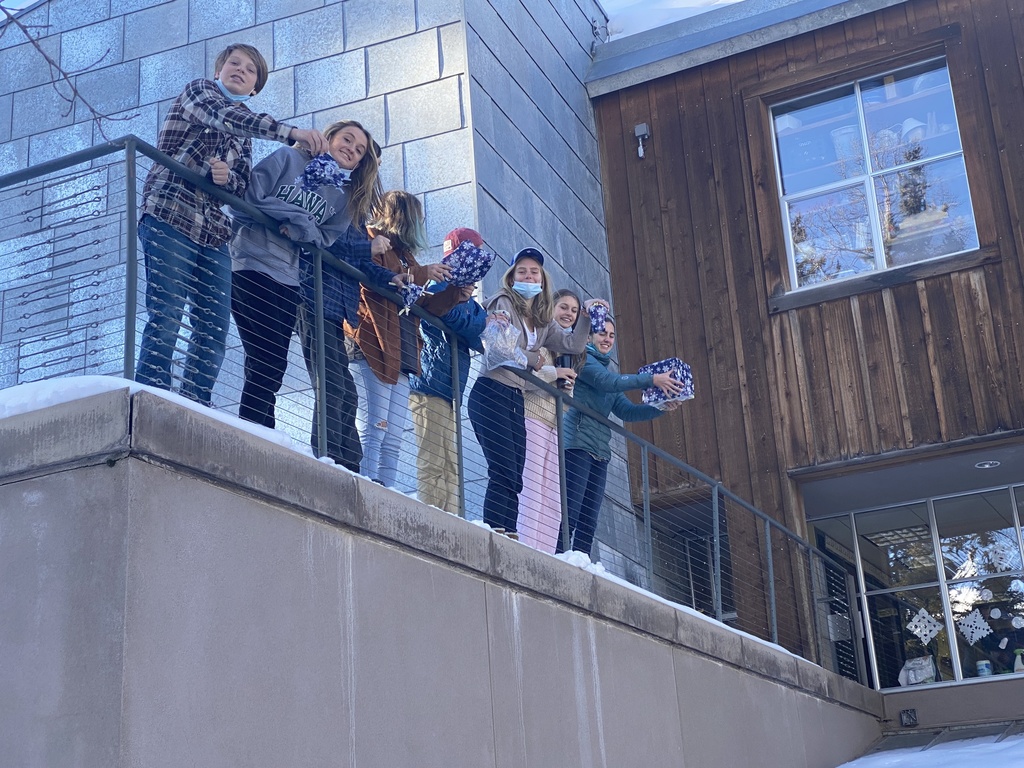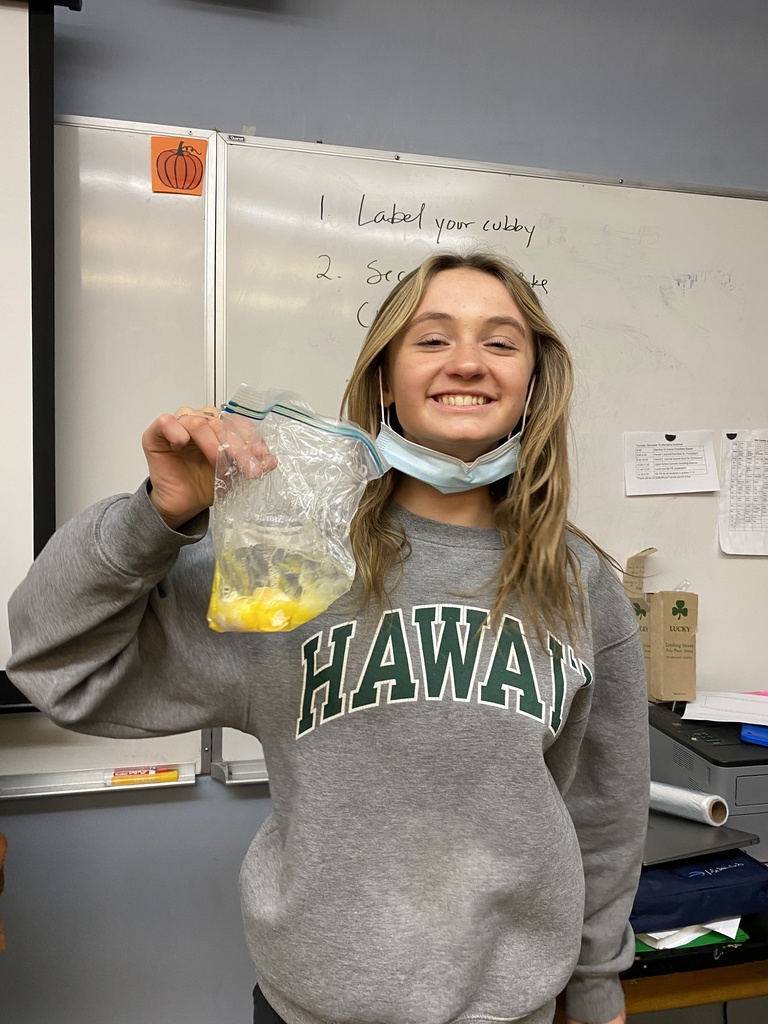 We are thrilled to have our first all-school Rock & Roll Academy concert in nearly two years! Students in grades 1st through 12th brought enthusiasm and talent to the stage playing everything from Jingle Bells to Tom Petty to Nirvana. Excellent job, TMS students!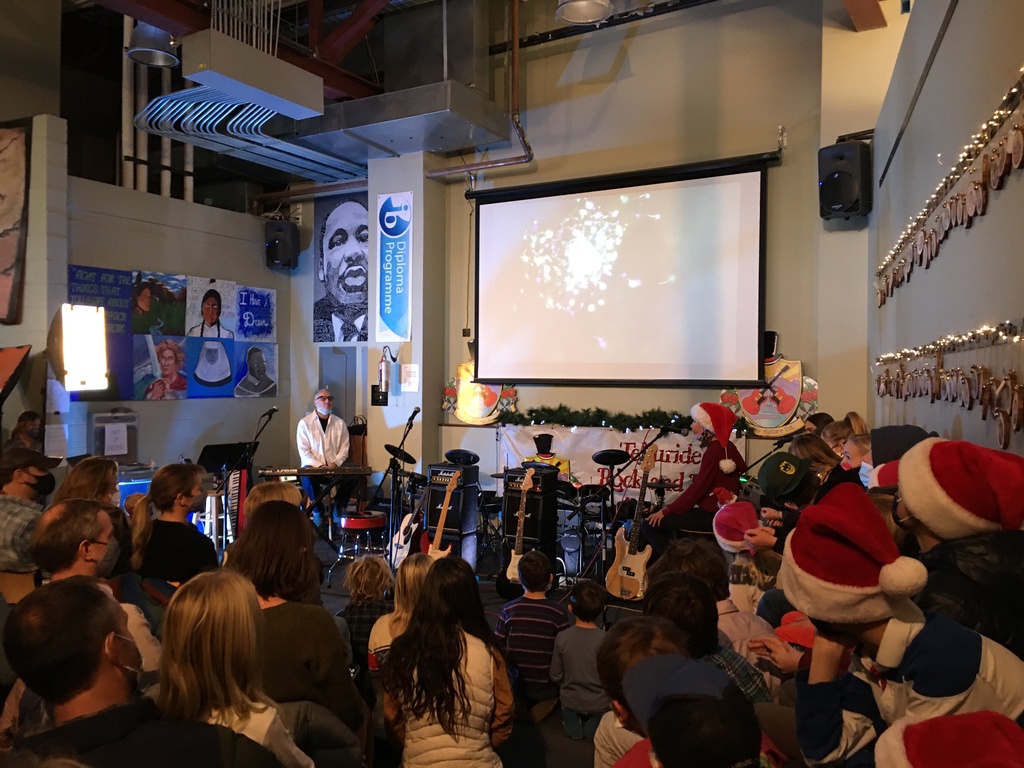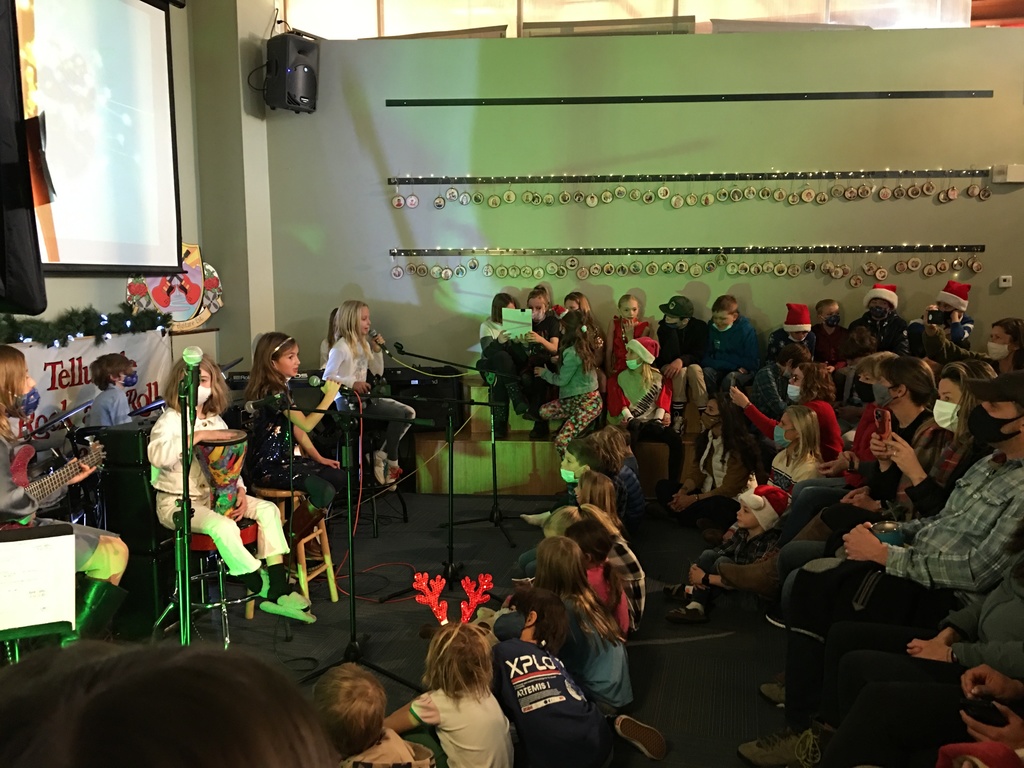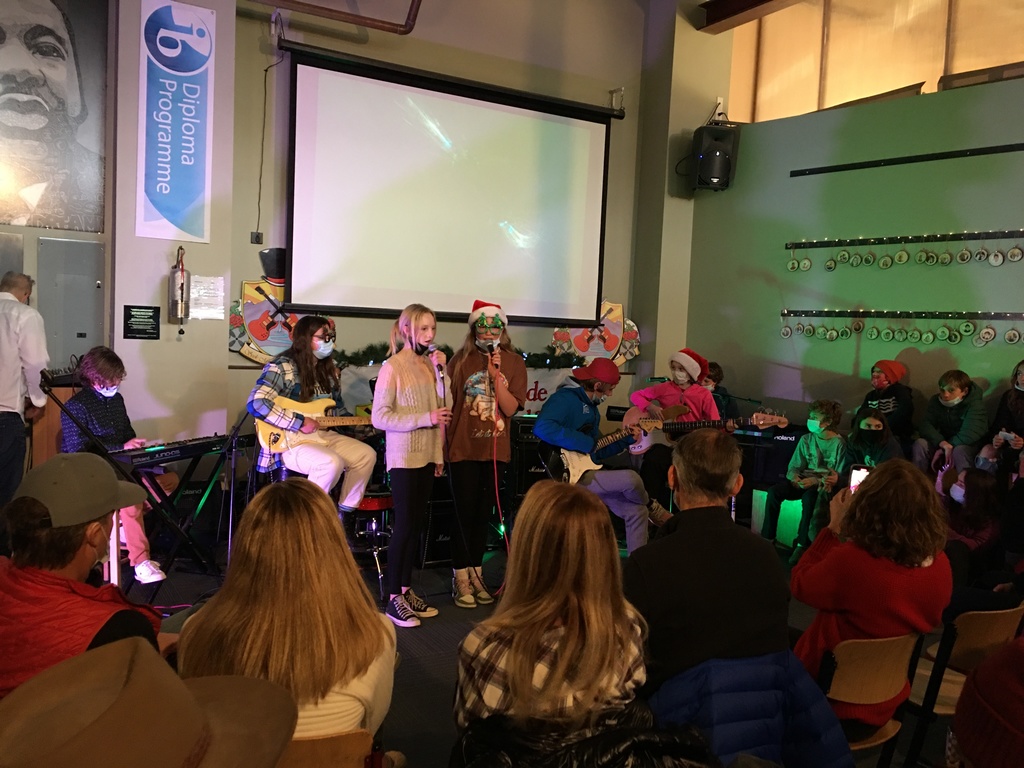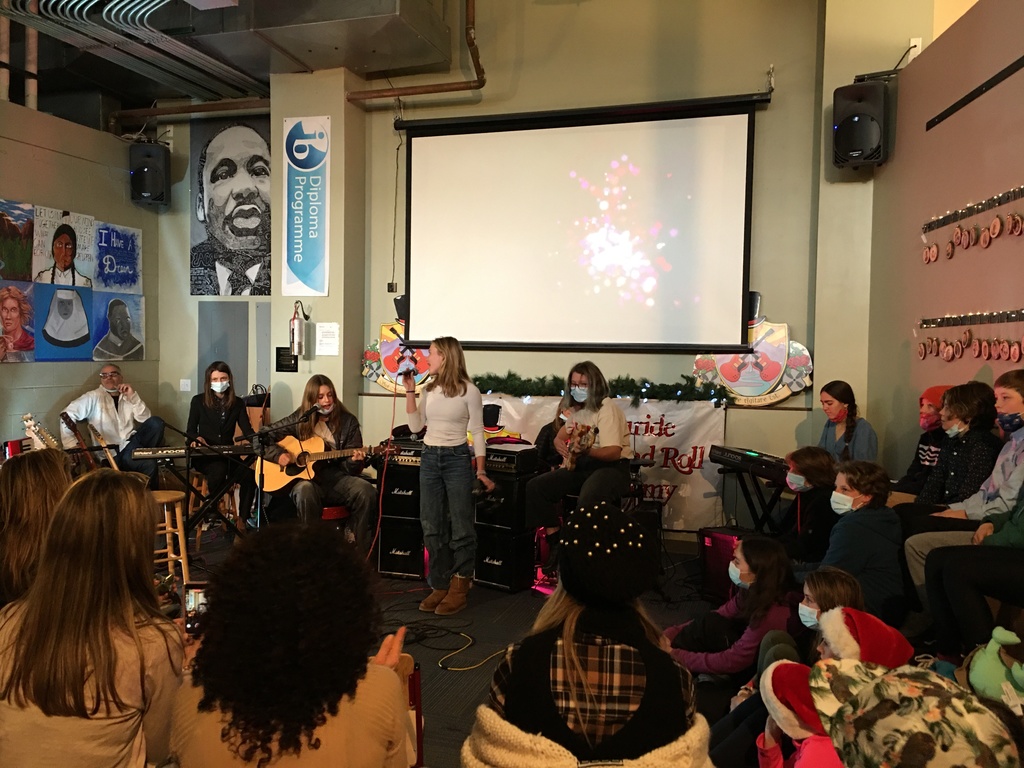 Lower School students show off their holiday ornaments made out of felt during art class #telluridemountainschool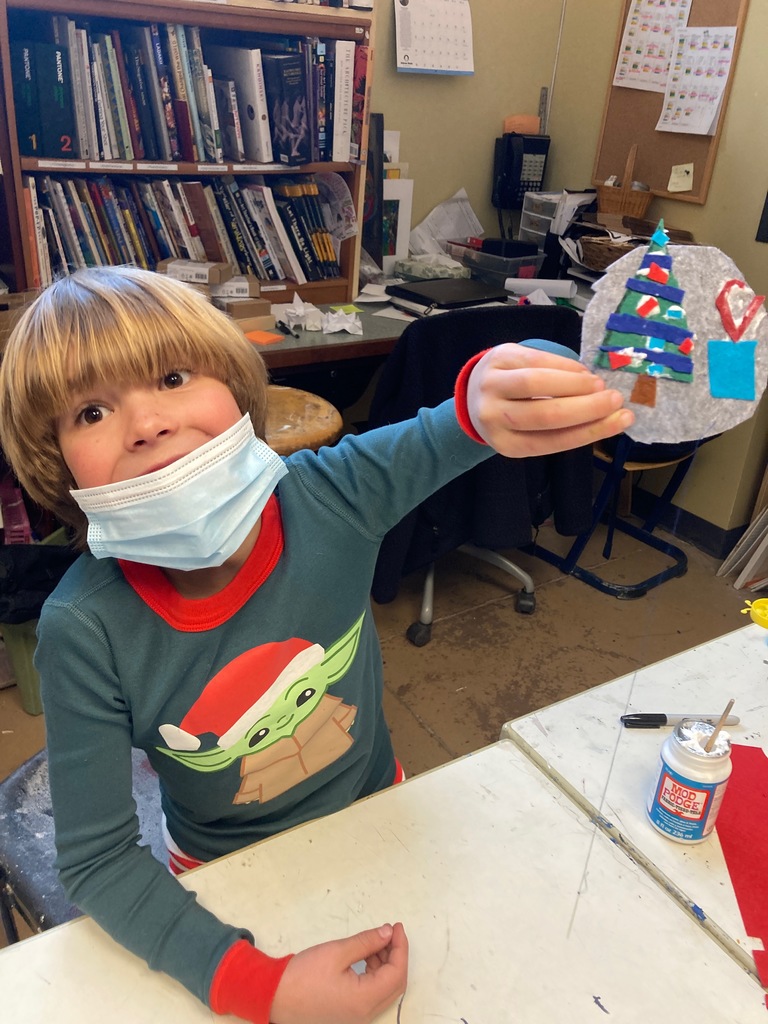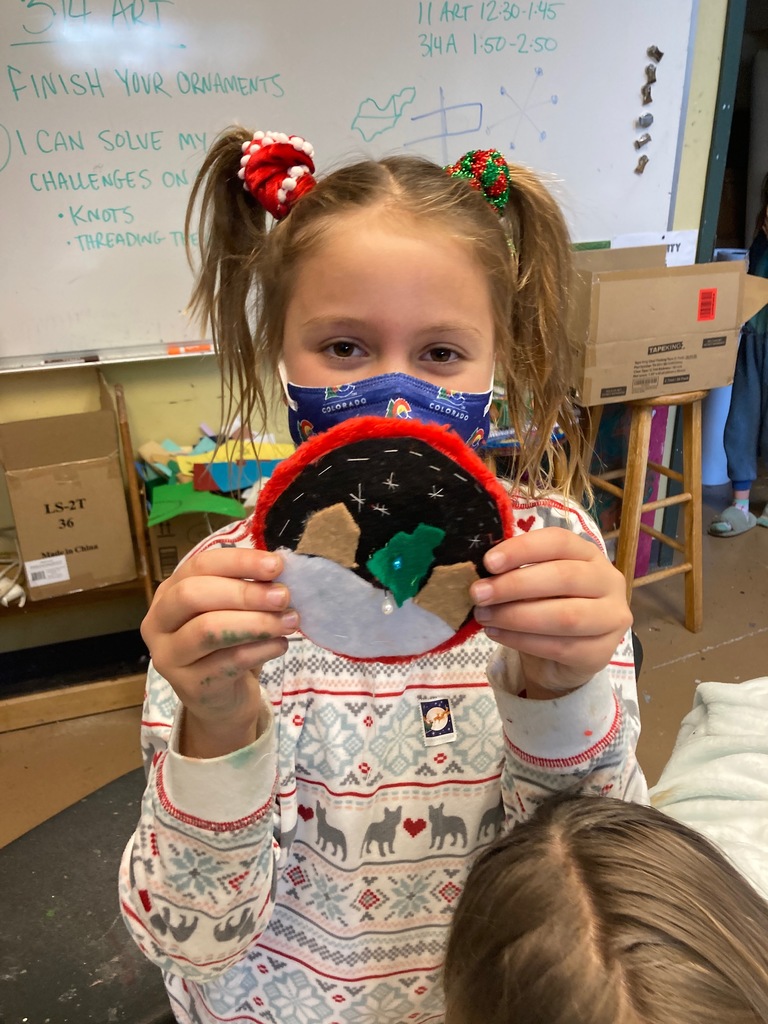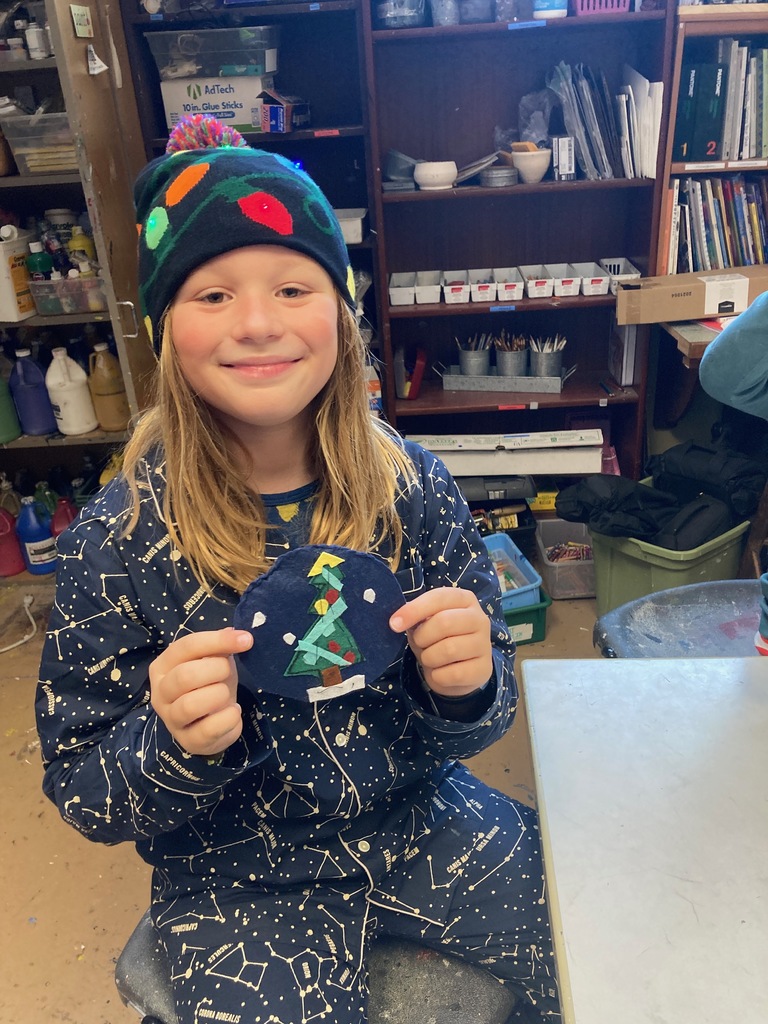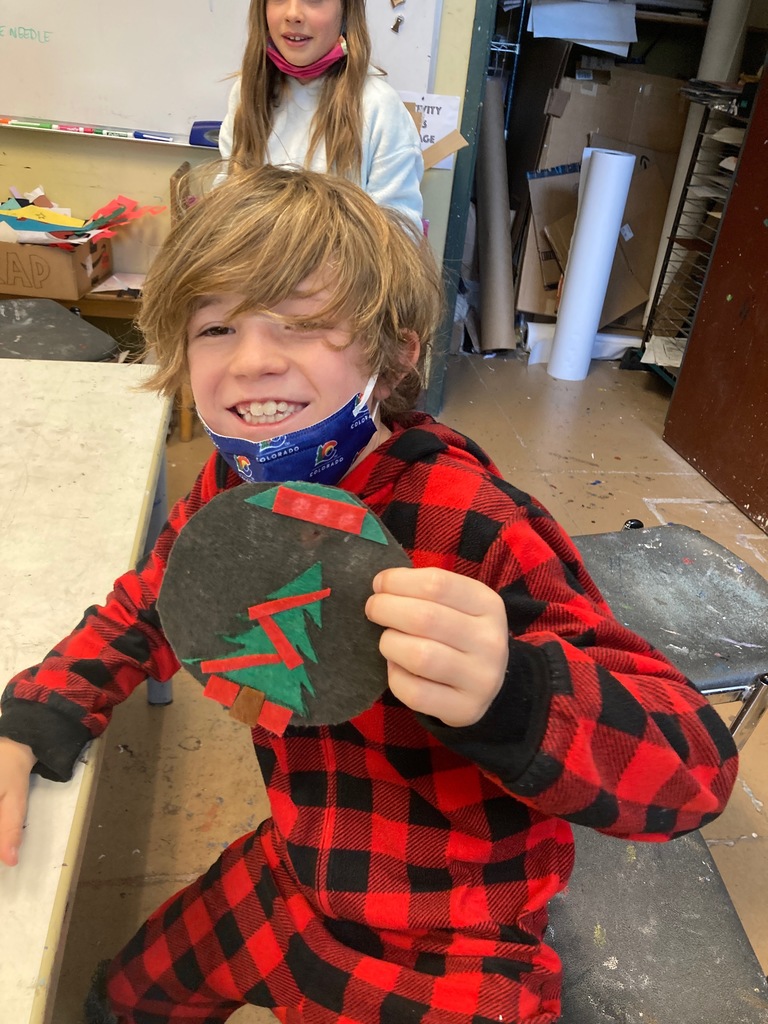 Genius Hour presentations were impressive! Students chose an area of interest and then designed prototypes that solved problems or took a more in-depth dive into a subject. Creations were anywhere from a soccer rebound device to lighted slippers to a personal s'more roaster! #telluridemountainschool #geniushour #science